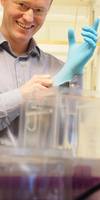 Björn Högberg, PhD
Professor, group leader.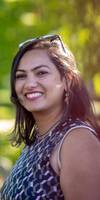 Anurupa Nagchowdhury
Research assistant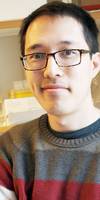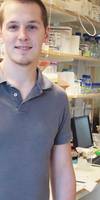 Ferenc Fördős, PhD
Post-doc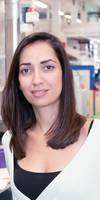 Ioanna Smyrlaki
PhD student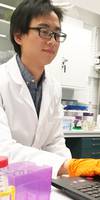 Yang Wang
PhD Student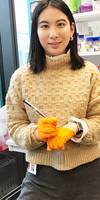 Yunshi Yang
PhD student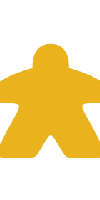 Marco Lolaico
PhD student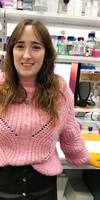 Iris Rocamonde
PhD Student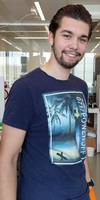 Igor Baars
PhD Student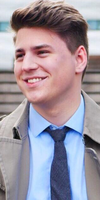 Johannes Hahmann
M.Sc. Project Student
Alumni
Graduate students
- Giulio Bernardinelli, PhD in October 2019, now R&D Scientist at Moligo Technologies
- Ferenc Fördös, PhD in June 2019, now post-doc in the Högberg group
- Erik Benson, PhD in April 2018, now post-doc at University of Oxford, UK
- Alan Shaw, PhD in January 2017, now post-doc at Berkeley, California
Post-docs
- Cosimo Ducani (Mar. 2011 – Jul. 2020), Currently
CEO

at Moligo Technologies
- Orsolya Karacsony (Jan. 2017 – Dec. 2019)
- Masakazu Ishikawa (Sep. 2016 – Sep. 2018) Currently at
KOTAI

biotechnologies, Osaka
- Esther Fernández González (Jan. 2015 – Sep. 2016) Currently Territory Account Manager at Cepheid, Bilbao
- João Rosa, Marie-Curie fellow (Sep. 2013 – Sep. 2017) Currently Application Specialist at Insplorion AB, Gothenburg
- Corinna Kaul (Jun. 2012 – Aug. 2013)
- Yong-Xing Zhao (May 2013 – May 2012), now Professor at School of Pharmaceutical Sciences, Zhengzhou University, China
Undergraduate students and project students
- Maria Weyh, M.Sc. project student. (Oct. 2020 – Dec. 2020).
- Emil Nygren, M.Sc. project student and M.Sc. Thesis project. (Sep. 2019 – Apr. 2020)
- Viktoria Sorokina, M.Sc. Thesis project. (Jul. 2018 – Feb. 2019)
- Caroline Juliano, M.Sc. project student. (Jul. 2018 – Sep. 2018)
- Yevgen Tarasov, M.Sc. project student and M.Sc. Thesis project. (Jun. 2018 – Jan. 2019)
- Salesia Franziska Werner, M.Sc. project student. (Mar. 2018 – Aug. 2018)
- Solrun Kolbeinsdottir, M.Sc. Thesis project. (Jan. 2018 – Jun. 2018)
- Iris Rocamonde, M.Sc. Thesis project. (Sep. 2017 – Jun. 2018)
- Larsen Vornholz, project student (Aug. 2017 – Nov. 2017)
- Andreas Gådin, M.Sc. Thesis project and Project student (Jan. 2016 – Mar. 2017)
- Johan Gardell, M.Sc. Thesis project (Jan. 2014 – Jun 2014)
- Ashaa Preyadharishini Shunmugam, M.Sc. Thesis project (Jan. 2013 – Jun. 2013)
- Monika Schultz, Research student and M.Sc. Thesis project (Jun. 2012 – Apr. 2013)
- Ian Woods, Research student (Jun. 2012 – Aug. 2012)
- Camilla Sandén, M.Sc. Thesis project (Jan. 2012 – June 2012)
- Pavan Kumar Areddy, M.Sc. Thesis project (Apr. 2011 – Feb. 2012)
- Xiaoyuan Ren, Research student (May 2011 – Jul. 2011)
- Marco Borghetti, Research student (Dec. 2010 – Apr. 2011)